BASIC COURSE IN BIOMEDICAL RESEARCH
An Online Course for Medical Postgraduates and Teachers in Medical Institutions in India
As mandated by the National Medical Commission
More information
For Whom?
Medical Postgraduates (MD, MS) admitted from Academic Year 2019-2020 onwards.
Teachers in medical institutions
NMC notifications
vIDEO TUTORIALS
About the course
In order to improve the research skills of Indian medical postgraduates (PG) and teachers in medical institutions, the National Medical Commission (NMC, erstwhile Medical Council of India) has mandated a uniform research methodology course. This online course, "Basic Course in Biomedical Research", will be offered by ICMR-National Institute of Epidemiology (ICMR-NIE), Chennai.
The course will explain the fundamental concepts of research methodology in health. It will be delivered through video lectures and reading materials. Certification will be done based on lecture wise assignments and a final proctored exam.
Enroll now
GO TO COURSE Cycle 4
Announcement for Cycle 4 participants


Those who have sored the minimum eligibility of 50% in the assignments are ineligible to appear for the final proctored exams in cycle 4. They have to enroll in Cycle 5 and redo the course.

Course Coordination Committee
Dr. Siddarth Ramji
Chairman
MAMC, New Delhi
Dr. Shally Awasthi
Member
KGMC, Lucknow
Dr. M. K. Ramesh
Member
NMC-PGMEB
Dr. Manoj V. Murhekar
Member - ICMR Nominee
ICMR-NIE
Dr. P. Manickam
Member- BCBR Course Coordinator
ICMR-NIE
Course Faculty
Dr. Sanjay Mehendale
MD, MPH, FAMS, FIMSA, FACE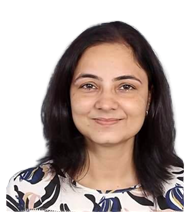 Dr. Prabhdeep Kaur
DNB, MAE
Dr. Tarun Bhatnagar
MD, PhD, PGDBE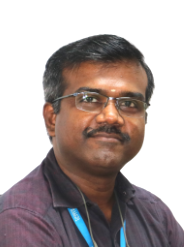 Dr. P. Manickam
BSMS, MSc, PhD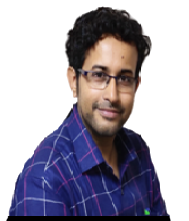 Dr. Sirshendu Chaudhuri

MD, DPH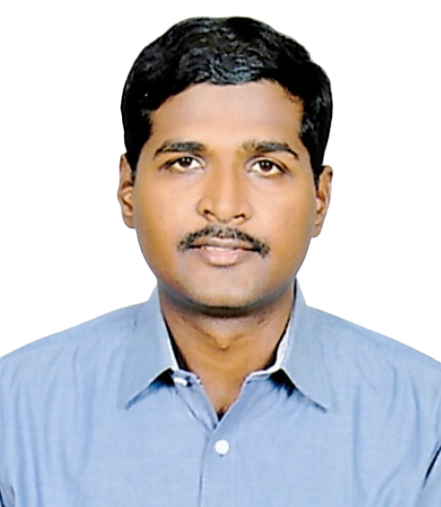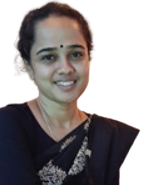 Teaching assistants
Dr. Sharan Murali

Scientist - B
Dr. Navaneeth S Krishna

Scientist - B
Dr. V Saravana Kumar

Scientist - B
Dr. N Ramya

Scientist - B
Dr. Joshua Chadwick

Scientist - B
Dr. S. Devika

Scientist - B
Course Process
Course Assignments
Out of 25 lectures, the first 23 lectures will have online assignments consisting of 10 Multiple-Choice Questions (MCQs) each. Assignment scores will be released after the assignment submission deadline. A minimum score of 50% in aggregate is required to register for the final proctored exam.
Final Proctored Exam
Registration will open 3 months before the scheduled examination date. To register for examination, the participant will have to fill-up an online form and pay the examination fees of Rs.1000 online. The city-wise list of examination centres will be made available at the time of registration. A minimum score of 50% is considered pass.
Certification
Participants who successfully clear the final proctored exam will be awarded an e-verifiable course completion certificate
Course Syllabus
Conceptualizing a research study
Introduction to health research
Formulating research question, hypothesis and objectives
Literature review
Epidemiological consideraions in designing a research study
Measures of disease frequency
Descriptive study designs
Analytical study designs
Experimental study designs
Validity of Epidemiological studies
Qualitative research methods: An overview
Biostatistical considerations in designing a research study
Measures of study variable
Sampling methods
Calculating sample size and power
planning a research study
Selection and study population
Study plan and project management
Designing data collection tools
Principles of data collection tools
Data management
Overview of data analysis
Ethical issues in a research study
Ethical framework for health research
Conducting clinical trials
Calculating sample size and power
Writing a research protocol
Preparing a concept paper for research projects
Elements of a protocol for research studies
Publication ethics
Manuscript writing
Grant proposal writing
Course Timeline
Frequently Asked Questions
Enroll using only one email id. Please use your personal email id for enrollment. Use only desktop /Laptop to enrol and submit the course assignments. Enroll only using Microsoft/Google gateway. The participant who enroll in this course should use the same email id as the course undergoes the following processes 1. Enrollment 2. Submission of Assignments 3. Receiving the eligibility mail for examination registration 4. Examination registration 5. Receiving hall ticket 6. Proctored examination results 7. Collecting e-Certificates
Do not use more than one email id for enrollment and assignment submission You will receive all notifications related to the course to your enrolled email id only Use only desktop /Laptop to enrol and submit the course assignments The responsibility of keeping the email id and password valid till the end of the course lies with the participant. Hence, it is recommended that the participant preserves the enrollment credentials (i.e., username and password) securely throughout the course. Please note that BCBR/ NPTEL does not store passwords.
Enroll now