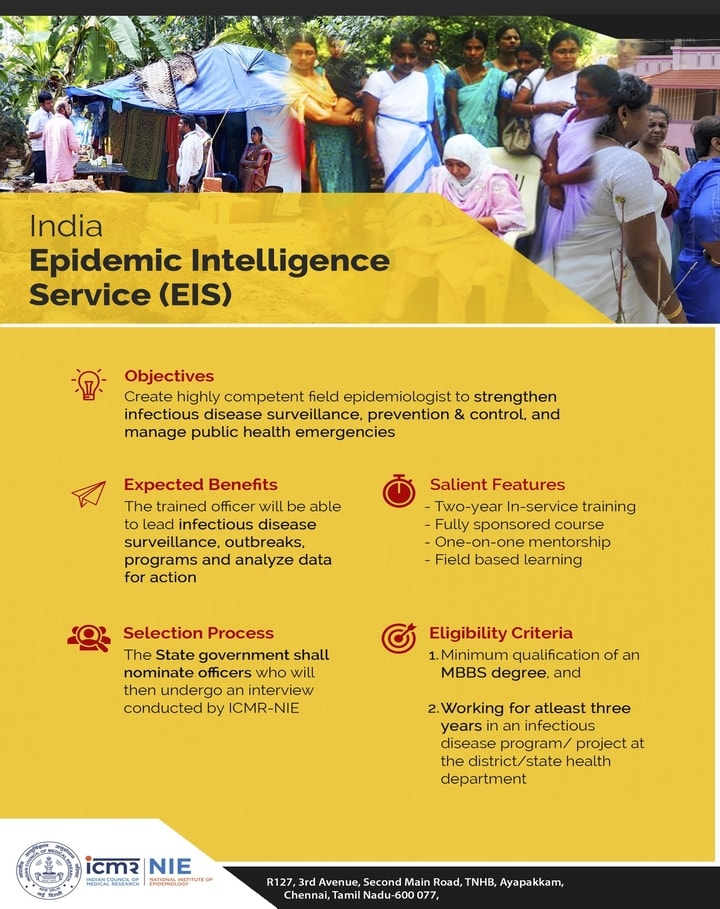 INDIA EIS (ICMR-NIE hub)
The India Epidemic Intelligence Service Program (EIS), a Government of India initiative, is modeled on the US Centers for Disease Control and Prevention (CDC). India EIS Program is a joint venture between India and the USA, is aimed at preparing public health professionals in India for leadership positions at the district, state, and national levels. The Ministry of Health and Family Welfare, International Health Division, Government of India, vide OM No: GHSA/WFD/1/2016-GHSA Project Cell/IH dated 26th December 2016, has decided to create the South hub of India EIS at ICMR-National Institute of Epidemiology in collaboration with the CDC.

EIS MODEL
The Epidemic Intelligence Service (EIS) of the U.S. Centers for Disease Control and Prevention (CDC) was founded in 1951. The program aims to provide epidemiologic services and develop a cadre of experienced epidemiologists for INDIA EIS-ICMR-NIE 2 that country. This two-year program for public health professionals focuses on hands-on training in epidemiologic service to investigate outbreaks; design, conduct, and analyze epidemiological studies; analyze surveillance data and evaluate the systems; communicate their finding in various forums and engage in other activities that prepare them for careers as practicing field epidemiologists. Many EIS officers have become leaders at CDC (including the previous CDC Director), WHO, Schools of public health, and other agencies and institutions.
OBJECTIVES OF INDIA EIS PROGRAM
Create highly competent field epidemiologists within the public health sector to strengthen infectious disease surveillance, prevention & control.

Strengthen the capacity of the public health system to manage public health emergencies through rapid outbreak response.

Facilitate a more integrated approach to public health practice through the integration of field and laboratory components.
During the course, officers will conduct the following activities and become proficient at
Conducting outbreak investigations

Analyzing surveillance data and evaluating surveillance systems

Conducting planned epidemiologic studies

Writing scientitic abstracts and report for peer-reviewed journals and public health bulletins

Preparing and delivering oral and poster presentaions at national and international conferences.
SELECTION PROCESS
Through preliminary screening, candidates fulfilling the eligibility criteria will be shortlisted by a Screening Committee. The Screening Committee will consider the candidate's application, transcripts, and other documents submitted with the application. The candidates recommended by the Screening Committee will be interviewed and selected. Desirable qualities include: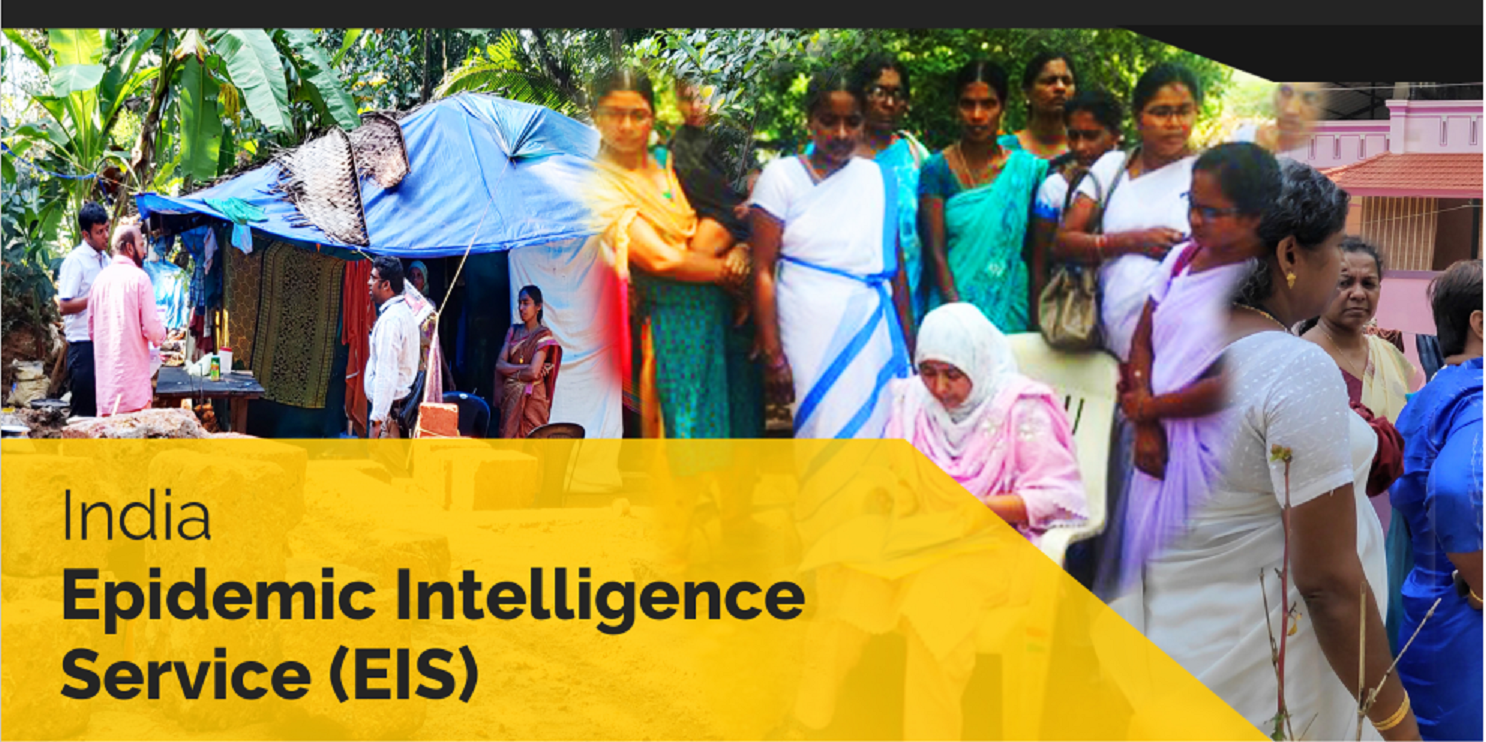 Commitment to a carrier in public health in India

Ability work independently and respond to supervision

Problem-solving aptitude, computer skills, and scientific writing ablity